Now through September 1, 2022
|

Apple Wing, Upper Level
---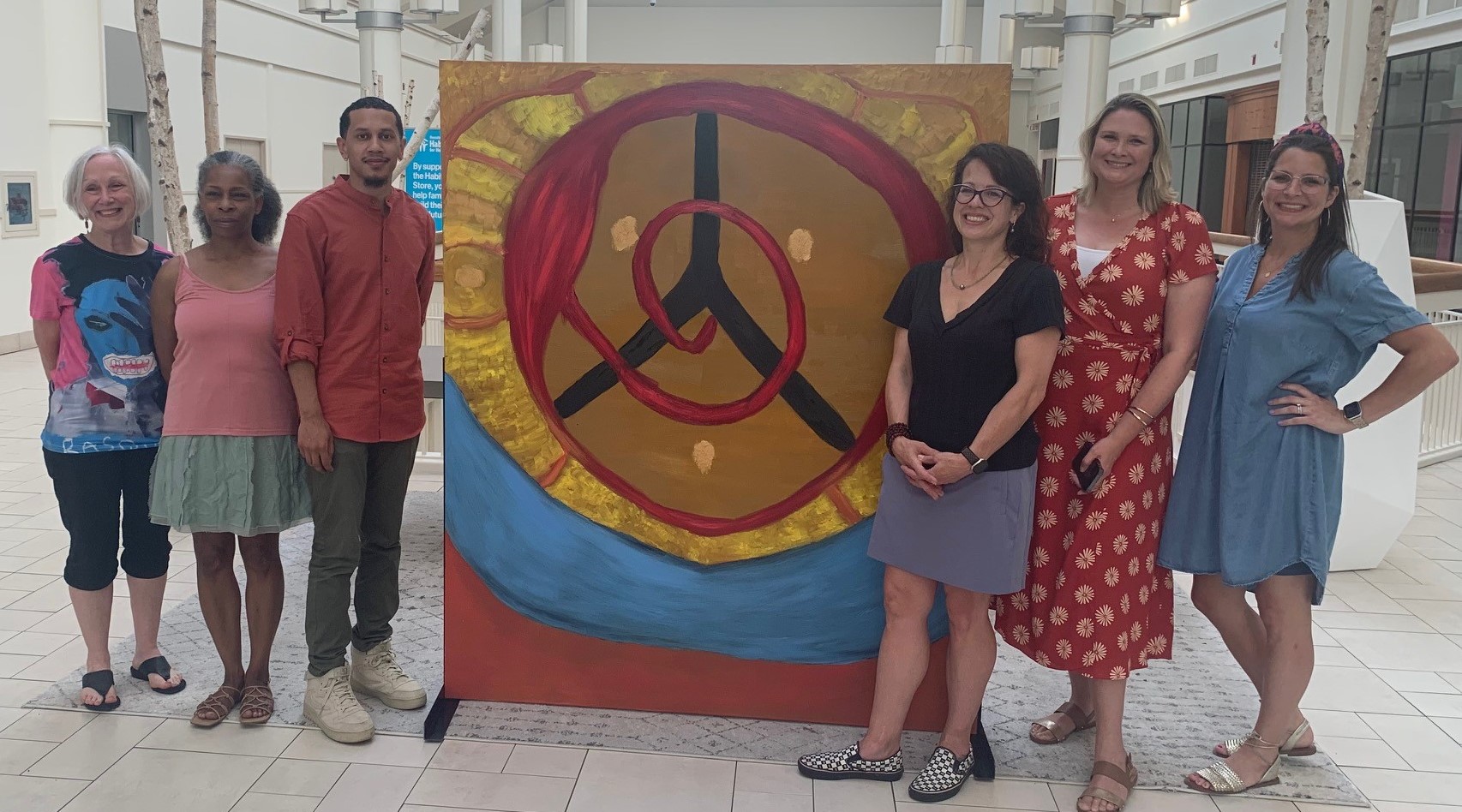 The Cultural Alliance of Western Connecticut is collaborating with Art in Common of Ridgefield to expand the mural project at Danbury Fair.
There will be six permanent but moveable mural canvases to showcase local and aspiring artists. The canvases are constructed to easily move throughout Danbury Fair and enhance the extensive mural application throughout the Apple wing. The focus of the movable murals is social sustainability, such as health and well-being, equitable access and community building.
"The theme of the project is reemergence and awakening," said Aimee Jette, executive director of Art in Common. "Everything is different now. As a society, we are re-establishing our norms as we emerge from isolation and attempt to restore and connect with ourselves and our communities. At this crucial time, we must ask, are we listening? How do we reconnect with ourselves, family, and community? Where are you going, and more notably, where are we going together, so no one is left behind?"
On Thursdays (see exact dates below) we will unveil a new piece of art in our Apple Wing, and invite our customers and community to join us then, as well as everyday to view the art!
Thursday, July 21- Artist: Marcus Escribano
Thursday, July 28- Artist: Janelle Chandler
Thursday, August 18
Thursday, August 25
Thursday, September 1
Thursday, September 8