Re-Emergence and Awakening Art Showcase
Now through December 31, 2022
|

Upper Level, Apple Wing
---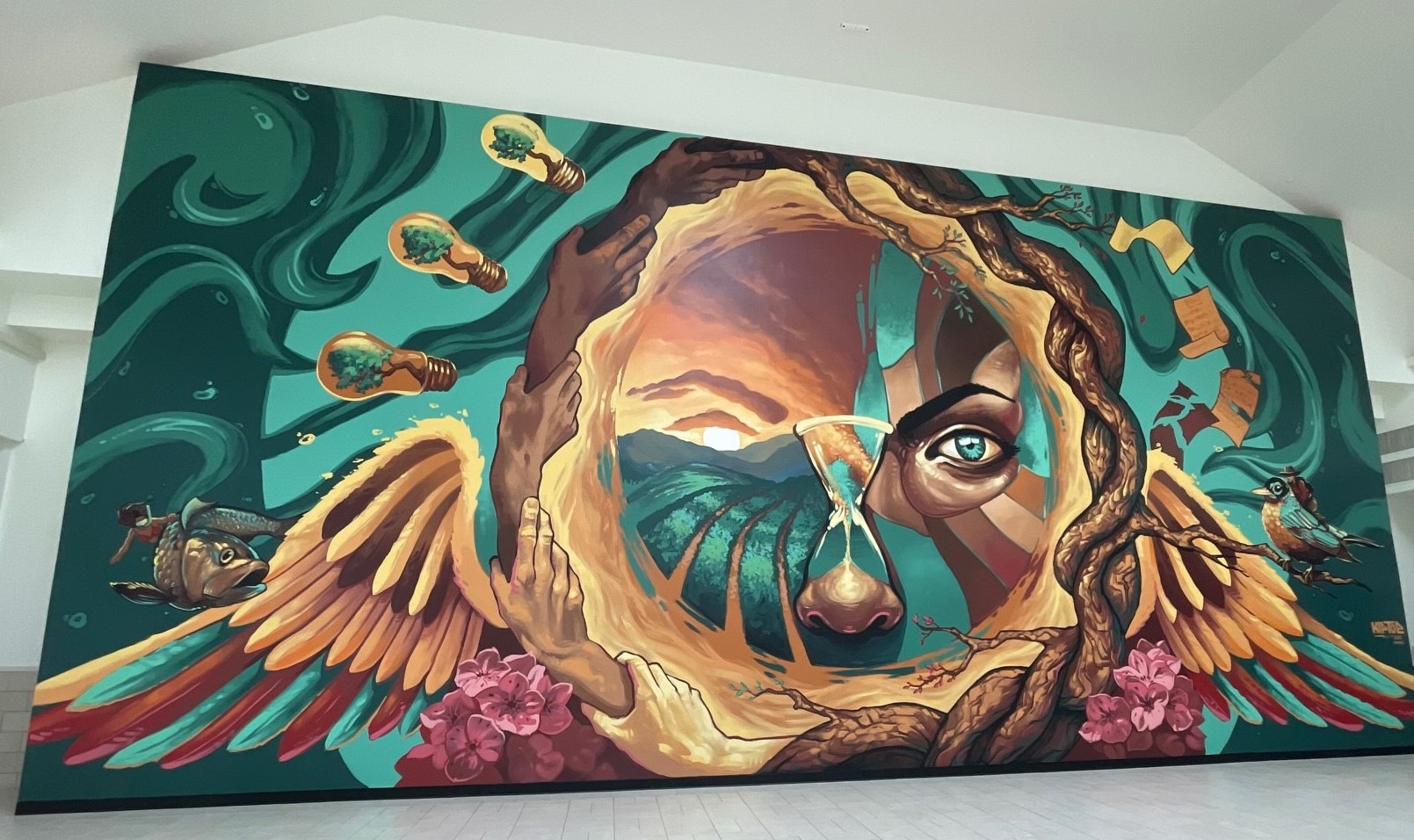 Check out our BRAND NEW 1,800 ft mural installation, located at the end of the apple wing! Done by muralist and illustrator, Kiptoe, this mural is sure to catch your eye and give you a lot of feeling!
Enjoy the movable art showcase, currently located on the upper level, apple wing, as we celebrate creative works of art from a quality array of local working and aspiring artists. The focus of the artwork is to celebrate social sustainability and community Re-Emergence and Awakening.
Moveable Art Showcase Artists:
Marcus Escribano, Janelle Chandler, Dedan Davenport, Eric Chandler, Denise Rosa, Kelsey Gilmore
*Each art piece has a sign on the back that gives information on the artist and how you can get in touch with them!
A partnership and curated through Cultural Alliance of Western Connecticut, and Art in Common.