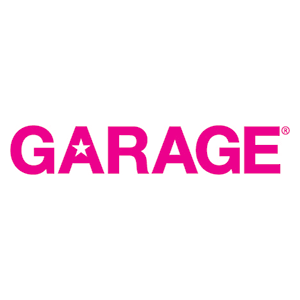 GARAGE
Established in 1975, Garage is all about casual, comfortable looks at accessible prices. Teen girls can shop their fave looks and hang out with friends in-store. Offering fashion basics like super soft t-shirts, cozy sweaters, comfy hoodies, joggers, leggings, dresses and jeans, Garage is the brand for looks to live and lounge in. Show off your looks using #iweargarage and follow us on Social Media @garageclothing fo...
Cropped Off-Shoulder Tee
Valid from June 12, 2018 to June 19, 2018
Sport the latest! Featuring a cropped length, side stripe detailing and an off-shoulder neckline, this sporty tee is what every girl needs. From day to night, pair this piece with your fave denim, accessories and sneaks. You'll be rockin' every look. Stop by and shop.
---
Cropped Tee With Pocket
Valid from June 13, 2018 to June 27, 2018
10/10 would wear 24/7/ With a light t-shirt fabric and cropped length (and handy lil' pocket!), this tee is a perfect update to the basic crew. Pair it with leggings for the perfect weekend outfit. Stop by and shop.
---
Midi Straight Neck Cami
Valid from June 15, 2018 to June 22, 2018
Update your basics! With a super soft fabric and adjustable straps, it's perfect for wearing alone or under your fave hoodie. Stop by and shop.
---